Providing the ultimate service possible to our clients
Welcome to our "High Tech Home Sales" page! My name is David Bell, REALTOR®, e-PRO®, CHSA™, CEA™, and partner on the Munguia Group Properties home selling team at Keller Williams Dallas Metro North. Having worked in the computer software industry for most of my adult life, I am your "high tech home seller". I've earned the e-PRO® certification from the National Association of REALTORS®, which is the only technology certification they officially recognize, endorse, and confer. With this certification, and my background, I'm able to help take Internet and Social Media marketing to a higher level than most real estate agents.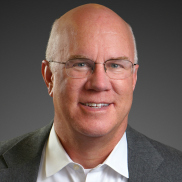 David J. Bell, REALTOR®, e-PRO®, CHSA™, CEA™
Thinking of Selling Your Home? Wondering what your home is worth in the current market?
If you would like more information on selling your home, to find out how much your home might sell for in today's market, or current local market conditions, please fill out this quick form and we'll get back to promptly!
Traditional Real Estate Agent vs. Expert Real Estate Advisor
I don't believe in doing things half way. I realize as a real estate professional I need to step up to the plate and raise the bar on the level of knowledge, advice, and services that are provided. We are not just in sales. So I sought out the National Association of Expert Advisors™ (NAEA) and completed the additional education and training requirements to receive the Certified Home Selling Advisor (CHSA) certification. With this certification comes the Expert Advisor Home Selling System™, which is a proven, repeatable system, backed by market research to help home owners
sell their homes for up to 18% more money than with a traditional real estate agent
.
Coppell, Texas Resident and Coppell Real Estate Investor
I am a long-time resident of the city of Coppell, Texas, having built my home along the banks of Denton Creek in northeast Coppell in 1993. I am also a real estate investor, having purchased and leased a townhome in Coppell since 2006. Although it didn't work out for me to have children to benefit from the terrific
schools in Coppell,
I am well aware of all that Coppell and the surrounding areas have to offer. The Coppell area is generally in high demand for homes for sale – and there always seem to be a wide variety of
homes available for sale in Coppell, as demonstrated by clicking here for the current list of active single family homes for sale
.
The American (and Texan) Dream
This country, and Munguia Group Properties, share in the belief that everyone should own a piece of the American Dream, home ownership. We also believe that we owe it to our country and our clients to arm ourselves with the specialized knowledge to give expert advice.
Please contact us to find out more about why we are different from average real estate agents. We are Expert Advisors™ whose mission is to stand up for the American/Texan Dream and to provide our clients with exceptional advice and service.
More Information and Frequently Asked Questions
For more information on how the "high tech" methods we use that differentiates us from other real estate agents, please click here!

"e-PRO®: NAR's e-PRO® Certification
An agent with NAR's e-PRO® certification is dedicated to making the most of today's social media and technology to help you with your real estate needs, whatever they may be. e-PRO® is the only technology certification to be officially recognized, endorsed, and conferred by the National Association of REALTORS®."
From REALTOR.com,
http://www.realtor.com/realestateagents/David-Bell_Flower-Mound_TX_1646269_230594991?source=web
.